Charles and the Bangkok BTS Skytrain: or why you can't 'just talk about the pictures'
Date posted: Saturday 19th January 2013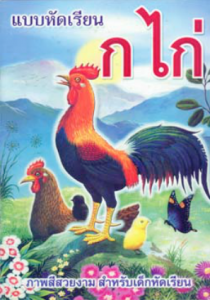 I often think about little Charles and his mum, and how he hated books so much! And I felt like him as I was sitting on the BTS Skytrain in Bangkok a few years ago.
Charles was three and a half when I first met him, and he had speech and language delay. He attended a local nursery school, and I was sharing ideas with staff about how to support his language development. Now I really enjoy sharing books with children, and can usually find a way to get children involved and talking. Not so with Charles. When I asked him to share a story with me he became panic stricken. He shouted 'No! No! No!' and ran outside to play on the bikes.
I had a chat with his mum about Charles and books. Mum told me that she was teaching him how to read. Most evenings she would sit him down and make him chant the alphabet, then make him write his name, then make him repeat words from the storybook that had been sent home from the nursery.
Now this situation was no one's fault. Mum was doing what she thought was best to support her son's language development and understanding of reading. But the whole experience was very negative, and as a result little Charles had rapidly seen books as the work of the devil! So what to do? To Mum's credit, she stopped the handwriting practice and reciting the alphabet, but still wanted to help Charles with his reading. This still wasn't working, as Charles would panic every time he saw the books come out. So we suggested to Mum, 'Instead of reading the book, why not just talk about the pictures?' This did not work.
By chance I attended a talk by Emma Nicolls, who was outlining the findings from her Doctorate on supporting children's reading and language development. It was a revelation! One strand of Emma's research was exploring the possibility that a key factor in children's failure to read effectively is their lack of interest in the books they are being given to read, leading to lack of practice. (Of course I'm doing Emma's research a huge disfavour by condensing it down to a sentence, but this is a blog, after all!) Emma involved children from Reception and Year 1 in regular sessions where they could talk about books that were of high interest: about sharks, dinosaurs, sport etc. The key point was that all these books were non-fiction. They had photos and diagrams and were very exciting to talk about. Not only that: many of them had a reading level way in advance of what the children would be able to read.
Emma's purpose was to engage the children in conversation about books. These were real conversations, because they were based on subjects that children already knew about. At the beginning of the research the children's understanding of vocabulary was tested. When re-tested, the children in her research group showed a significant improvement in their understanding of vocabulary, even though the items on the test were not featured in any of the books the children had been sharing. What seems to have happened was that the children's regular involvement in sessions where they could have a meaningful conversation about something they knew about, with an adult who had time to listen, stimulated their language development in general… and rekindled their interest in books.
So where does the Bangkok Skytrain come in? Well I was in Bangkok, leading training in schools and nurseries, and I bought a Thai children's picture story book. I was sitting on the Skytrain trying to make sense of the book by 'just looking at the pictures.' It was a very annoying experience. I couldn't read the text, so had to guess what was going on. What was the rooster doing? What exactly did the hen say to him? And what was the funny song they all sang at the end? It looked like a really good book, but it just wasn't floating my boat because I couldn't work out the story… I needed to be able to read the text. I tried to make up my own story, but it wasn't doing it for me. So I started looking at the station names on the map, which were in Thai and English, so I could try and make some sense of the text. What I needed was a good non-fiction book, with lots of photos! This would have made more sense, and made me feel better about wanting to learn Thai.
Actually what I needed was to concentrate on where I was going, because I missed my stop, got lost, and ended up in a taxi taking me in the opposite direction to where I needed to go. So just like Charles, I panicked and swore I'd never look at a Thai storybook again!
So I came to feel, for myself, what Emma explored in her research: you can't 'just talk about the pictures' in a storybook. It has to make sense, and you need to follow each page in sequence otherwise you lose the plot… literally! On the other hand, you can have a really good conversation about any page taken at random in a non-fiction book, because every page will make sense, as long as it is a subject you know something about in the first place.
By the way, Charles came to really like books. We found lots of non-fiction books about the emergency services-his favourite subject-and shared them with him in nursery, and Mum did the same at home. But we had to do something about how we shared the books. Which is the subject of my next blog.
The Contribution of the Shared Reading of Expository Books to the Development of Language and Literacy: Emma Nicolls. Unpublished PhD Thesis, University of Oxford, 2004.
https://www.youtube.com/watch?v=j4xoxFrRA2Q
Sign up for Michael's weekly blog post by clicking here!
Share this post!
24 responses to "Charles and the Bangkok BTS Skytrain: or why you can't 'just talk about the pictures'"