Children & sleep
Date posted: Saturday 5th October 2013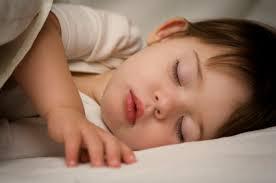 They say that anyone can be only four handshakes away from the President of the United States. I'm living proof of this, as a friend of mine had an aunty who was Richard Nixon's secretary. Aunty shook the President's hand, Aunty kissed my friend, and he shook my hand. That makes three shakes. Although Nixon and JFK were bitter enemies, Tricky Dicky must have shaken President Kennedy's hand at least once. That makes me four shakes from JFK. Now here's where it gets really interesting (at least for me). If we apply the shakes rule a bit further, that makes me five shakes away from Nikita Khrushchev (interesting) Jacqueline Onassis (very interesting) and, if rumour and conspiracy theory are to be believed, more than a shake away from Marilyn Monroe (very, very, very interesting!). (more…)
Date posted: Saturday 28th September 2013
I, I wish you could swim
Like dolphins, like the dolphins can swim
From Heroes by David Bowie
When I was a student I became a very bad sleeper. It took me ages to get to sleep, and I would invariably be wide awake again at four in the morning: usually after a particularly vivid dream. I hadn't always been like that, but it seemed to creep up on me, and was getting worse and worse. Four big questions used to nag at me in the wee small hours:
Why is Bowie so popular?
How did Roger Daltry learn to catch his microphone after he had swung it around and thrown it 25 feet in the air? Was it just a natural talent or, like me, did he practice with a piece of string and a wooden spoon in his mum and dad's back garden?
Why did Fleetwood Mac at one point have three guitarists?
What noise does a fox make?