Desperately Seeking Snoozin' 2: or how to help your children sleep like angels. With help from Fleetwood Mac, Dr Trevor Stevens and Wham!
Date posted: Saturday 5th October 2013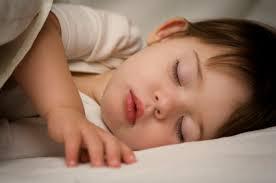 They say that anyone can be only four handshakes away from the President of the United States. I'm living proof of this, as a friend of mine had an aunty who was Richard Nixon's secretary. Aunty shook the President's hand, Aunty kissed my friend, and he shook my hand. That makes three shakes. Although Nixon and JFK were bitter enemies, Tricky Dicky must have shaken President Kennedy's hand at least once. That makes me four shakes from JFK. Now here's where it gets really interesting (at least for me). If we apply the shakes rule a bit further, that makes me five shakes away from Nikita Khrushchev (interesting) Jacqueline Onassis (very interesting) and, if rumour and conspiracy theory are to be believed, more than a shake away from Marilyn Monroe (very, very, very interesting!).
There's more. A close friend of mine has actually been hugged by Nelson Mandela. My friend hugged me, so I am two hugs away from one of the greatest statesmen of our time. That means I have a link to President Obama, David Cameron, William Hague, Nick Clegg, Michael Gove… let's stop there!
I'm not boasting, but getting to the point where I can introduce the work of Dr Trevor Stevens. I have shaken Trevor's hand many times, which makes me two shakes away from Peter Green, Danny Kirwan, John McVie, Mick Fleetwood and Jeremy Spencer: AKA Fleetwood Mac circa 1969 (think Albatross, Oh Well (Parts 1 & 2), Green Manalishi, Man of the World, Black Magic Woman and my favourite, Shake Your Money Maker.)
Shake your money maker and shake my hand… Fleetwood Mac, Oh Well 1969
I worked for a year as a teacher in a special school, and the children in my class had a range of severe and complex additional needs, including some extremely challenging behaviour. On my first day, one of my new colleagues told me, 'We're really lucky to have a behavioural psychologist here, and he played in Fleetwood Mac!' Crikey! Was Peter Green on the staff? I knew he had quit the band, just as they were about to conquer the world, and shortly after he had been hailed by many as the greatest living guitarist. The story goes that he had a drug-induced breakdown and never recovered. He gave all his money away and has lived in near-obscurity ever since. I knew he had resurfaced and had been seen playing in pubs around Oxfordshire, but didn't realise that he was a doctor of psychology and working with children with special needs.
Actually my new work mates were a little bit rusty on their knowledge of late 1960's British blues and rock. It wasn't Peter Green I was to be working with, but Trevor Stevens. Here's the real story, and then we can get onto talking about sleeping children. Trevor hails from East Ham, and as a very young man played bass in a blues rock band called Boilerhouse. Their lead guitarist was one Danny Kirwan. Boilerhouse were building a name for themselves around the pubs and clubs of London, and at one point were the regular support band for Fleetwood Mac: playing venues like The Marquee, The 100 Club and Middle Earth. To cut a long story very short, FM were looking for a third guitarist, and Peter Green was very keen for Danny to join up. Which he did. That was the beginning of a very short and sometimes glittering career for Danny Kirwan, but spelt the end for Boilerhouse. Trevor went on to study music and psychology, worked as a teacher and session musician and eventually became a behavioural psychologist: specialising in working with children with autism and other learning disabilities. As Trevor says, 'If you want to check out the rest of the story, it's all on Wikipedia, and is pretty accurate'.
Now let's talk about children who can't sleep; or can sleep but wake up in the middle of the night; or can only sleep in their parents' bed; or who don't seem to need any sleep at all and spend all night waking everybody else up, and even the neighbours too! Trevor, is a sleep specialist, and has a huge amount of experience working with children with autism: a large percentage of whom have severely disrupted sleep patterns.
Sleep is a habit. Like all habits we can develop good, healthy ones, or get stuck into some very bad, unhealthy patterns of behaviour. Unhealthy habits include children only sleeping if they have had a bottle of warm milk/ fallen asleep on the sofa/ gone to sleep watching a DVD/ need mummy or daddy to be with them until they sleep/ only sleep with mum and dad/ wet the bed every night/ get up at 2.am: wide awake because the meal they had at 9.00pm has been fully digested, entered their bloodstream and the children are raring to go. Bad habits can be changed… gradually, and replaced by good ones.
Trevor's advice was like gold dust for the parents of children whose lack of sleep was sometimes tearing the family apart. Trevor and I spent a lot of time discussing sleep, and after I left the school I interviewed him for Special Children magazine (click here to read the article). Here, in a very small nutshell, is what Trevor and other sleep specialists suggest: assuming that the child is over two years.
Sleep is a family issue, and everyone in the family has to work together to help young children develop a sleep routine.
The family need to develop routines for everything: mealtimes, getting up times, getting ready for bedtimes (a bedtime must be established and stuck to).
The parents must be united in seeing through their plan for helping their children to sleep: and to stay asleep, including deciding on a bedtime for all the children. If older children go to bed later, they have to cooperate with their parents in getting the younger ones off to sleep. This involves gradually winding down, so that everyone becomes quieter towards bedtime: no TV, no loud music, and keeping phoning (outgoing and especially incoming) to a minimum.
The child needs to know that nothing interesting is going to happen while they are in bed, so there is no reason for them to come out of their room.
The last food should be no later than two hours before the child goes to bed. One of the biggest causes of waking in the night is children needing to empty their bladder, so it's best to reduce the amount of fluid children have before bedtime.
Here's a great piece of advice about weeing in the night: that applies to young as well as old. Have a pee 15 minutes before your bedtime. Then just before you get into bed, go for another one.
The child's bedroom needs to be boring: no TV or exciting games in there. The bedroom is a place for relaxation… and sleep!!!
Keep light to an absolute minimum. Children's bodies need to associate light with wakefulness, and dark with drowsiness and sleep. Darkness is essential for our bodies to produce melatonin the hormone that controls, amongst other things, our sleep/wake rhythm.
There's more… lots more. We can do a lot to support families where lack of sleep is leading to crises. For a more detailed set of suggestions, visit http://raisingchildren.net.au/articles/preschoolers_sleep_nutshell.html . But I'm going to go back to the music again. Trevor Stevens is a musician, and he recognises the power of music to create powerful emotional and physical associations: that begin when we are babies and last a lifetime. Trevor devotes his time and experience to creating musical experiences that can be used in early years and special schools. One of these, And So To Sleep is a music CD that parents can play to their children as part of their sleep routine: when children are settling down in bed and getting off to sleep. The main feature throughout is the sound of a heartbeat, overlaid with gentle music associated with sleep; including Twinkle Twinkle, Rocking and All I have to Do is Dream.
If parents play this CD as their child has got comfortable, it is possible to build up a powerful association between this music and relaxation and sleep. And it works with adults too. We used to play the CD every afternoon in my class, to help the children relax after lunchtime play. We dimmed the lights, sat in a semicircle, switched on a display featuring twinkling fairy lights, and listened to And So To Sleep. Every afternoon during these sessions I would become relaxed too, and had to constantly remind myself that teachers can be fired for falling asleep on the job! Whenever I listen to the CD I am instantly transported back to my class and I have to stifle a yawn: not because the music is boring, but because it is doing its job. We'll end with a warning: so strong is the association between this music and relaxation and sleep that you must never listen to it in the car!
No blog about sleep would be complete without a song referencing the land of nod. Daysleeper by REM? Dreamer by Supertramp? Let's go for George Michael and Andrew Ridgeley, dressed in tight tight shorts and yellow fingerless gloves. If it wasn't a priceless slice of 1980's pop, you would think you were dreaming.
And next time you see me, shake my hand. Or even better, give me a hug!
To find out more about And So To Sleep visit http://www.fishymusic.co.uk/cd_sleep.htm
https://www.youtube.com/watch?v=j4xoxFrRA2Q
Sign up for Michael's weekly blog post by clicking here!
Share this post!
7 responses to "Desperately Seeking Snoozin' 2: or how to help your children sleep like angels. With help from Fleetwood Mac, Dr Trevor Stevens and Wham!"