I'm in love with the monkey's uncle: or the power of music and books to build emotional associations, (with help from The Beach Boys and The Fendertones!)
Date posted: Saturday 11th May 2013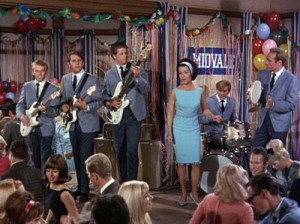 'I'm in love with the Monkey's Uncle, and the Monkey's Uncle's ape for me. Yeah, yeah. yeah!' Possibly the worst lyrics of all time? Maybe, but it's by The Beach Boys and this song has very powerful associations for me. Let's go back to 1966: The World Cup, the Beatles dominating the world, and me as a nine year-old.
We got our first telly in 1966 and somehow I missed the World Cup final. But I did manage to see Disney's screwball comedy film 'The Monkey's Uncle.' What a film! It made a massive impression on little Michael Jones. What really stuck in my mind was the opening credit sequence, which featured the Beach Boys and Annette Funicello performing the title song. The tune instantly stuck in my head (Though I couldn't understand how when Brian Wilson sang his lips moved out of synch with the soundtrack. I now realise it's possibly the worst example of miming this side of David Bowie singing The Jean Genie on Top of the Pops.*) And the dancing! Incredible stuff! Young men wearing suits, white shirts and ties, dancing just like dads at weddings always do (top of your body goes one way, your legs and feet go the other, while your hips remained fixed).
I think I was a very sensitive child. Little things made very big impressions on me and created powerful associations that remained with me for years. When I was five I was given an illustrated nursery rhyme book. I loved the illustrations, though some of them were quite bizarre. An image of Humpty Dumpty lying on the pavement with his head smashed open and his yolk and white oozing out into the gutter would now be deemed unsuitable. My favourite illustration was for 'Oranges and Lemons'. I can see the illustration now: a dandy, not unlike Charles I, is walking along the street and has taken his silk handkerchief out of his pocket. Several silver coins have fallen out and some little pixie folk with very cheeky grins on their faces are grabbing the loose change and making off with it.
I had my appendix removed at the end of the 1966 summer holidays and was off school for a month. When I returned, the class had been taught long division. In those days you never revisited a subject, so I just couldn't grasp how you could divide 289 by 13, and why, if you didn't put your remainder in exactly the right box the whole sum would be wrong. More was to follow. At the beginning of a history lesson about the Great Fire of London, our class teacher, Mr Hassman, was talking about famous buildings in London. He mentioned St. Clement Danes, St. Martin in the Fields, The Old Bailey etc. Did anyone in the class know why he was introducing us to these famous monuments? I saw my chance to prove that it was only long division that was my weak spot. Up shot my hand.
"Because a dandy is walking along the street and he has taken a silk handkerchief out of his pocket and he has dropped some silver coins and little fairy folk are making off with them!"
More was to follow. After break we had poetry. "Does anyone know any lines of poetry?"
Here was another chance. "Every day that my monkey shines (ooh woo wee ooh)/It feels just like a Valentines/I love the monkey's uncle/And I wish I was the monkey's aunt (Yeah, yeah, yeah.)"
After lunch I was asked to see Mother Superior. Was everything alright at home? How was the operation? If anything was bothering me I was just to knock on the door of welfare anytime and I could have a chat with Sister Columba.
More was to follow. The next day I was moved to the special table, with Paul Simpson ("If he chews paper any more, I swear I'll send him to a doctor!"); Glenn Shields ("He's from a broken home, you know.") Christina Rankin ("She has a weak 'r': Such an infliction.") and Tommy O'Connell ("I taught the brother last year. That says it all.") God only knows what they said about me in the staff room.
So what is this all about? It's about the flood of associations that instantly filled my mind the other day when by accident I came across The Fendertones on You Tube singing their cover version of Monkey's Uncle. It's brilliant, and I never thought I'd hear myself say this: it's better than The Beach Boys' original. It reminds me that many children have favourite books and songs. The Tiger Who Came to Tea, with its strange storyline and very distinctive illustrations, remains a firm favourite with young children across the UK. Many Disney films and songs have powerful childhood associations for adults, as do TV theme tunes and even adverts. They instantly bring back to mind periods in our childhoods that have many associations that were built up without us realising it: smells, sights, impressions, friends, weather, toys, the local neighbourhood, family sayings and meals. It's powerful stuff.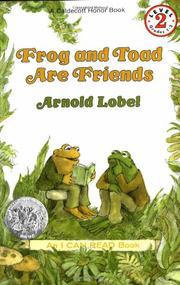 We are pleased that children have books and songs that are firm favourites, because it is great for their literacy. But do we think of the influence we are having on their lives in general? This is why sharing stories with children; individually and in groups, is so important. Yes, for literacy, but also for building up powerful emotional associations. I was in a café a few years ago, near where I used to teach. A group of teenagers were looking at me and pointing. One of them approached me and said, "Are you Mr Jones? You used to teach me in Year 1. We were laughing about the time you read us Frog and Toad are Friends by Arnold Lobel and you stood on your head, banged your head against the wall and poured a glass of water on Dylan's head! That was my favourite book for years and I shall never forget that as long as I live!"
One four-year-old I know loves two books more than any others: The Big Red Bus and The Train Journey. His favourite song is the theme tune to Postman Pat. I wonder what associations will come flooding back to him if as an adult he ever sees those books, or hears the theme tune. I just hope he keeps his appendix and learns how to do long division.
* Actually Bowie sang live. I just wanted to mention him because he was magnificent. Google Bowie You Tube Top of the Pops Jean Genie to witness David getting in touch with his feminine side.
https://www.youtube.com/watch?v=j4xoxFrRA2Q
Sign up for Michael's weekly blog post by clicking here!
Share this post!
7 responses to "I'm in love with the monkey's uncle: or the power of music and books to build emotional associations, (with help from The Beach Boys and The Fendertones!)"