Young, Gifted… and Stuck (Part 1) or how to support children with problems with maths, with help from Bob Marley and the Wailers and Marcia Griffiths
Date posted: Monday 10th June 2013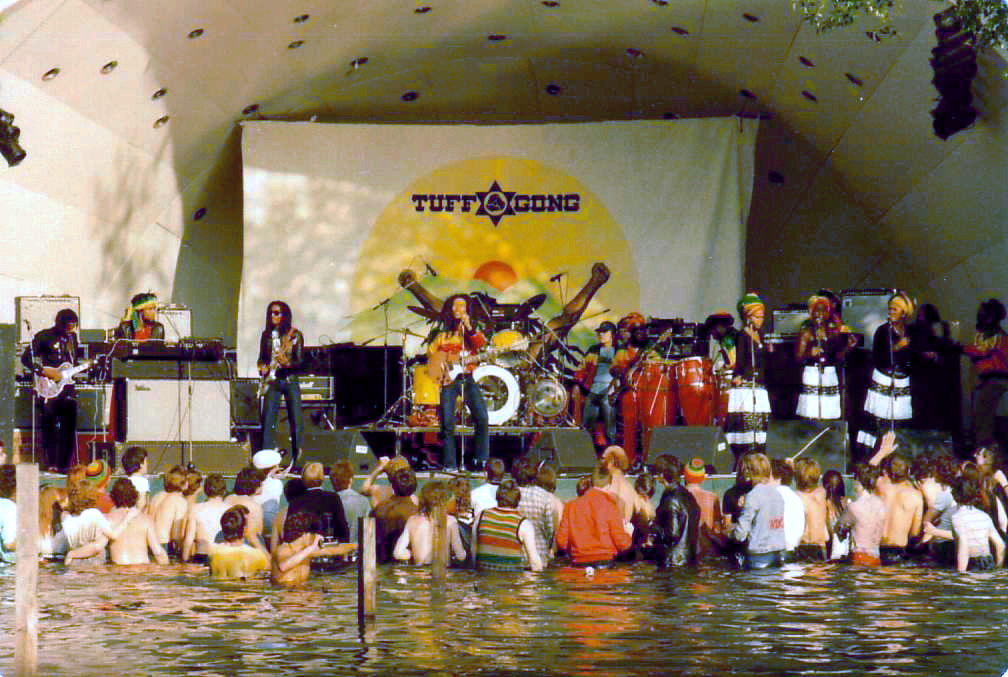 Young, gifted and black!
We must begin to tell our young,
There's a world waiting for you,
This is a quest that's just begun.
When you feel really low,
Yeah, there's a great truth you should know,
When you're young, gifted and black
Your soul's intact.
To Be Young Gifted and Black by Nina Simone & Weldon Irvine
You can get it if you really want,
But you must try, try and try,
You'll succeed at last.
You Can Get It If You Really Want by Jimmy Cliff.
When I was 14 & 15 I had a fascination with all things pop and rock. Along with Jimi Hendrix and Bowie, by big favourite was reggae. Reggae in the early 70s, at least what we could hear on the radio in the UK, was all nicey nicey, happy go lucky beach music. Bob Marley had yet to happen; leading the way for the more politically conscious and heavy bands like Burning Spear, Steel Pulse and Black Uhuru. To Be Young Gifted and Black by Bob Andy and Marcia Griffiths was my favourite reggae song, and in a way became my anthem. I used to hum it all the time. I used to sing 'young, gifted and stuck' because that's how I felt.
At that time it was becoming very clear to me that most of mathematics made absolutely no sense. I'd struggled with all things mathematical since I was nine, but it didn't really bother me in primary school, because I was good at reading and spelling and no one seemed to notice. We had some terrible maths teachers in secondary school, so they were partly to blame for my lack of progress. But looking around during lessons I saw my friends understanding what was being taught, even though it was being taught very badly (Open your textbook at page 23, teacher taking the class through the worked example by talking and writing on the blackboard, then each pupil spending the rest of the lesson in silence, working your way through the textbook. "Jones, why haven't you done anything? Get a move on! Look it's, quite straightforward. We covered this last week. You must try harder. Why haven't you finished your homework? It's all wrong. Hold your hand out…" Whack!) Because everyone else was making sense of maths, I knew it was me that had the problem. I can still vividly recall sitting in class listening to the teacher talking and writing on the board, and it sounding as if I was hearing a foreign language. I wanted to cry.
It must have been obvious to the teachers that there was a problem, but I was just told to work and try harder. It's true, that some people can get it if they really want, but you must try and try, and you will succeed at last, but teachers need to help you don't naturally sense the logic or meaning of what you are being taught. Trigonometry was the last straw. We were being taught about 'Cos, Sine and Tan' and had 'log books'. I made a big mistake. I asked the teacher to explain why we needed to learn about these things. "Because if you know this then it will be the difference between a pass and a fail in your 'O' Level. And that will mean the difference between you going to university or working as a dustman. Now can we get on, without any further stupid interruptions?"
Looking back, I can understand why children become 'disaffected'. At the time I wanted to tell the teacher that he was a bleeping bleep. I did swear: to myself, that in the unlikely event that I ever became a teacher, I would be the best maths teacher I could be, and would begin by explaining why we need to learn maths, and to make it as interesting as possible. I cried inwardly and hummed 'to be young gifted and stuck' to myself and dreamed of meeting Marcia Griffiths. Being put through the ordeal of a daily hour-long maths lesson (double on Wednesday morning after three hours of maths homework on a Tuesday night) smashed my confidence. It also meant that physics meant no sense, to me it is 'practical maths' but unfortunately it was taught in exactly the same way.
Children having their self-confidence eroded in this way tend to react in different ways. From my experience, boys often 'act out', in the hope that they will be removed from the lessons. Others, often girls, 'act in' by blaming themselves. If you have an aptitude in other areas, e.g. reading and writing or performing, you can try and maintain your self-esteem by putting all your energies into these subjects. I put my talents to good use by memorising the lineups of bands and track listings on my favourite albums, and dreaming of one day writing for NME.
Sometimes I try and explain my ongoing maths difficulties to people who are naturally good at maths; e.g. Why I can't do mental arithmetic, visualize problems, or understand trigonometry etc. They say things like, "Of course you can do it. It must be that you were badly taught and you lost all confidence. If only you were to try now, then it would make sense." That is a variation on the theme of 'If you work harder you will be able to do it.' This is really not helpful. Anyone with dyslexia will tell you that the last thing you need to overcome your problems is to do 'more of the same': what you need is someone to acknowledge that there is a problem, and to offer you an alternative way of learning that helps you understand. Luckily people are beginning to recognise that dyscalculia, like dyslexia, really does exist, and you can do something about it.
Years later I was special needs coordinator in a middle school, and made it my business to identify as early as possible all those children who were struggling with maths. We set up a special maths group for the older children, and we began every lesson by explaining exactly why what they were learning was important, and what the key vocabulary meant. We did lots of fun activities; like teaching measurement by eating a metre of chocolate, walking a mile and running 100 metres. The children were able to go at their own pace, so they gradually learned to relax about the world of numbers, and lessons started to make sense. We set relevant homework, with realistic and achievable targets, and talked to the parents about what we were trying to achieve and how they could help. For some of the children their maths difficulties were part of wider additional learning needs, while others had suspected or confirmed dyslexia. However, there were also some who were doing well in other areas of learning, but had specific maths problems. We tried to unstick them all a bit, so they would have the confidence to try and try and try, 'till they succeeded at last.
This brings me, in a roundabout way, to Bob Marley. I was one of the 20,000 people who went to see him at the Crystal Palace Bowl in June 1980. It was a memorable day. There was a lake full of filthy water in front of the stage, which the organisers reckoned would deter anyone from getting near the performers: negating the need for security. The first bit of excitement was the end of the set by The Q Tips, when the trumpeter threw his trumpet into the lake (their lead singer was one Paul Young, who later became a massive star). This provoked the first swim of the day, as a misguided soul tried to search for it.
Things later went badly wrong for Joe Jackson. He always fancied himself as an 'artist', even though his biggest hit was titled Is she really going out with him? There was a lot of trouble with the sound during his set, and Joe was getting annoyed. To relieve the tedium, about 30 people started to swim through the filthy water towards the stage. Several made it onto the plinth and started hurling duckweed and abuse at Joe Jackson. Joe completely lost his rag when what looked like a dead duck landed dangerously close to his keyboard. Hell hath no fury greater than an 'artist' scorned. Joe started swearing at the audience, who started cheering. Now that's entertainment.
After that we were all geared up for some real music. Eventually it was announced that The Wailers' three female vocalists, The I Threes, would do a short set. Now, I knew the names of all of the members of the Wailers (I still do). But to my shame I could only remember two of the I Threes: Rita Marley and Judy Mowatt. There were 2000 Rastafarians living in London in 1980 and most of them were at Crystal place on that day. I asked one of them to help me with my I Three problem. "Yah Man, give thanks and praise because I and I do believe that it is Marcia Griffiths." Marcia Griffiths? The lady who had helped me through all my trials and tribulations with maths at school? Was she really breathing the same air as me? (Actually it had been difficult to breathe for some time as there was, for some unfathomable reason, a lot of smoke hanging over Crystal Palace.) For a few minutes I relived all the pain and humiliation of being made to feel useless, but then forgot about it and enjoyed a few hours of great music.
As you can see from the colour photo at the top of the post, a lot of people braved the poisoned waters to be near the great man and his great band. If you look closely you can see me. I'm the one wearing the hand-knitted tanktop.*
In the next post we will explore supporting children who are 'young, gifted and stuck' with literacy.
*Only joking.
https://www.youtube.com/watch?v=j4xoxFrRA2Q
Sign up for Michael's weekly blog post by clicking here!
Share this post!
7 responses to "Young, Gifted… and Stuck (Part 1) or how to support children with problems with maths, with help from Bob Marley and the Wailers and Marcia Griffiths"